Ipek Kurul
Ms. Kurul was born and raised in Izmir, Turkey and immigrated to the United States with her family in 1989. She later attended the University of Delaware where, in 1997, she earned a Bachelor's Degree in Biology. Ms. Kurul distinguished herself while at the University of Delaware, as a recipient of a summer internship program at the A.I. DuPont Children's Hospital Research Facility, as well as serving as a Professor's Assistant in Genetics and Microbiology. Ms. Kurul then earned her juris doctorate from Villanova University School of Law in 2001. During law school, Ms. Kurul clerked at the Dalton law firm. Ms. Kurul was admitted to the Delaware Bar in 2001 and is also a member of the District of Delaware and the United States Supreme Court.
Ms. Kurul's goal is to argue each case in the most compelling way possible so as to persuade the judge and during trial, the jury to deliver a favorable outcome. Ms. Kurul, our team of asbestos attorneys in partnership with Weitz and Luxenberg of New York prosecute cases and represent clients from across the United States who have been exposed to asbestos occupationally and non-occupationally throughout the decades. Her experience also includes medical malpractice, white-collar defense, and civil rights litigation.
For example, in 2018, Ms. Kurul, along with her co-counsel, Danny Kraft of Weitz and Luxenberg helped deliver a verdict of $40 million for Larry Knecht, a career mechanic from New Mexico who developed mesothelioma after exposure to asbestos – the largest individual asbestos verdict in Delaware history.
Ms. Kurul has also argued an asbestos case involving an oil rigger from Texas before the Delaware Supreme Court en banc in January of 2020.
Many of her advocacy skills were developed and sharpened during her 15 years as a Deputy Attorney General for the State of Delaware. Prior to joining the firm in 2016, Ms. Kurul served as the Head of the Statewide Homicide Unit for Delaware during which time she tried 10 murder cases of which nine resulted in first-or second-degree murder convictions. In total, she brought 70 jury trials to verdict. Prior to leading the Homicide Unit, she was the Head of the New Castle County Felony Trial Unit responsible for some of the State's most difficult cases and most dangerous offenders, including the prosecution of career criminals and the State's first ever gang trials.
Ms. Kurul is currently a volunteer adjunct faculty member teaching Trial Advocacy for Rutgers School of Law, Camden, N.J. Ms. Kurul is also a faculty member for the National Institute of Trial Advocacy. Ms. Kurul lives in Wilmington, Delaware with her two children.
Education
Villanova University School of Law, J.D., 2001, University of Delaware, B.A., 1997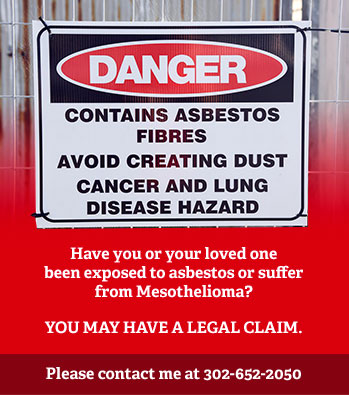 Contact Me
Best Lawyers of America
1993 - 2020

Best Lawyers - Personal Injury Litigation - Plaintiffs, Wilmington, DE 2009

Fellow-Litigation Counsel of
America

Top Medical Malpractice Lawyer in Delaware
1998-2021

Best Lawyer in America - Medical Malpractice
1993-2020

Top Ten Lawyers in Delaware
2007-2020

Lawyer of the Year – Personal Injury
2009, 2012, 2015

American Association of Justice

Fellow, International Academy of Trial Lawyers
2003

Lawyer of the Year – Medical Malpractic Plaintiff
2014

Delaware Today's Top Lawyer Medical Malpractice for Plaintiff and Personal Injury 2020

Delaware Today's Top Lawyer Medical Malpractice for Plaintiff, Personal Injury & Corporate Law 2021