Megan N. Kinley is an attorney at Dalton & Associates, P.A., in Wilmington, Delaware.  Along with attorney Andrew C. Dalton, Megan currently represents more than 100 sexual abuse survivors against disgraced pedophile pediatrician Dr. Johnnie "Jack" Barto and the hospitals and pediatric practices that employed him.  Megan is touched by each survivor's story and is dedicated to seeking justice for her clients and demanding accountability from the institutions that failed them.
Megan graduated from the University of Delaware with a Bachelor of Arts in Communication and a Psychology minor.  After graduating, Megan spent two years bartending at night and working as a legal assistant during the day.  Megan then attended and graduated from Villanova University Charles Widger School of Law (formerly Villanova Law School) in 2017, earning her Juris Doctor.
While in law school, Megan served as a law clerk as a judicial intern to the Honorable Paul R. Wallace of the Superior Court of Delaware and worked at Dalton & Associates, P.A.
After law school, Megan served as a Judicial Law Clerk to the Honorable Charles E. Butler of the Superior Court of Delaware.  While in the Superior Court, Megan served as Judge Butler's sole law clerk, assisting the Judge in the disposition of the Court's criminal and civil dockets and immersing herself in the Court's Reentry Program.
Following her clerkship, Megan briefly worked at a civil defense litigation firm, Marshall Dennehey Warner Coleman & Goggin, in the firm's casualty department, before returning to Dalton & Associates in 2019.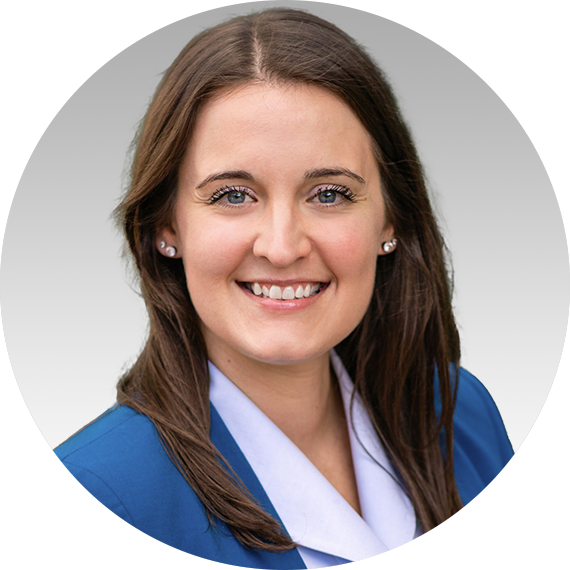 Education
Villanova University Charles Widger School of Law, J.D., 2017
University of Delaware, B.A., 2012
Best Lawyers of America
1993 - 2020

Best Lawyers - Personal Injury Litigation - Plaintiffs, Wilmington, DE 2009

Fellow-Litigation Counsel of
America

Top Medical Malpractice Lawyer in Delaware
1998-2021

Best Lawyer in America - Medical Malpractice
1993-2020

Top Ten Lawyers in Delaware
2007-2020

Lawyer of the Year – Personal Injury
2009, 2012, 2015

American Association of Justice

Fellow, International Academy of Trial Lawyers
2003

Lawyer of the Year – Medical Malpractic Plaintiff
2014

Delaware Today's Top Lawyer Medical Malpractice for Plaintiff and Personal Injury 2020

Delaware Today's Top Lawyer Medical Malpractice for Plaintiff, Personal Injury & Corporate Law 2021