Michael C. Dalton was born and raised in Wilmington, Delaware.  He is a graduate of Dickinson College and Villanova University Law School.  He is licensed to practice law in Delaware and Pennsylvania.
Michael attended Wilmington Friends School, graduating in 2005.  At Friends, he played baseball, basketball, and football.  He represented Friends at the 2005 DFRC Blue-Gold All-Star Football Game.
After Friends, Michael attended Dickinson College in Carlisle, Pennsylvania.  During his four years at Dickinson, he played football, assuming a starting role in his junior year.  At the conclusion of his senior year, he was voted First Team 2008 All-Centennial Conference.
Michael graduated from Dickinson with a B.A. in Early European History and a minor in Italian.  Upon graduation, he received the 2009 Paul Angiolillo Award for Excellence in Italian Studies.  At the end of his college football career, he was one of two recipients of the 2008 "Wearing the Red" award for commitment to the Dickinson College football program.
After graduating from Dickinson, Michael accepted a one-year fellowship to teach English to Italian high school students in Crema, Italy, near Milan.
Michael returned to Wilmington in 2010 and began working at Dalton & Associates as a legal assistant.  He left in 2013 to attend the University of Villanova Charles Widger School of Law.  At Villanova, Michael was selected as a Staff Writer for the Villanova Law Review.  He then served as Articles Editor to the Villanova Law Review from 2015-2016.  Upon graduation, he received the 2016 Dr. Arthur Clement Pulling Award for exceptional service to the Villanova Law Review.
Michael graduated in 2016 from Villanova, magna cum laude.  He graduated in the top 10% of his class and was selected to the Order of the Coif.
While at Villanova, Michael served as a judicial intern to U.S. District Judge Gerald A. McHugh of the Eastern District of Pennsylvania in Philadelphia.  He also served as a law clerk in the Delaware Department of Justice's Summer Law Clerk Program in 2014.
After graduating from Villanova, Michael became a member of the Delaware and Pennsylvania bars.  He then began a clerkship with Judge Vivian L. Medinilla of the Superior Court of Delaware in Wilmington from 2016-17.  While in the Superior Court, Michael served as Judge Medinilla's sole law clerk, assisting the judge in the disposition of the Court's criminal and civil dockets.
At the end of his clerkship, Michael joined Dalton & Associates as an Associate Attorney.  He currently focuses his practice in complex civil litigation, primarily in the areas of medical malpractice, business, and corporate litigation in the Delaware Superior Court, Court of Chancery, and U.S. District Court for the District of Delaware.
Mr. Dalton and his wife, Dianna, and two children, Winnie and Casper, live in Wilmington.  In his free time, he enjoys playing soccer, studying Italian, travel, and following international soccer leagues.
Michael was listed in Delaware Today's Best Lawyers 2021 for Medical Malpractice for Plaintiffs as well as Corporate Law.  He has been named a "Rising Star" by Super Lawyers since 2020.
Notable Cases:
KT4 Partners LLC v. Palantir Technologies Inc., Delaware Supreme Court, Superior Court, and Court of Chancery (2017-2021)
A. Shulman, Inc. v. Citadel Plastics Holdings, LLC, Delaware Court of Chancery (2017-2018)
Javens/Lewandowski v. GE Healthcare Inc., U.S. District Court for the District of Delaware (2018-2020)
Callahan v. Rosa, Delaware Superior Court (2018-2019)
Holiskey v. CCHS, Delaware Superior Court (2018-2019)
Marini v. Parikh, Delaware Superior Court (2017-2018)
Stewart v. Union Carbide Corp., Delaware Supreme Court and Superior Court (2017-2019)
Weik, Nitsche, & Daugherty v. Pratcher, et al., Delaware Court of Chancery (2018-2020)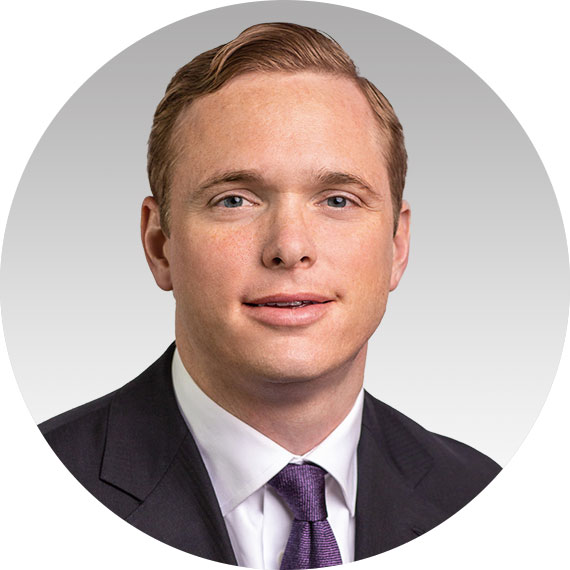 Partner
Education
Villanova Law, J.D., 2016 Magna Cum Laude
Dickinson College, B.A., 2009
Best Lawyers of America
1993 - 2020

Best Lawyers - Personal Injury Litigation - Plaintiffs, Wilmington, DE 2009

Fellow-Litigation Counsel of
America

Top Medical Malpractice Lawyer in Delaware
1998-2021

Best Lawyer in America - Medical Malpractice
1993-2020

Top Ten Lawyers in Delaware
2007-2020

Lawyer of the Year – Personal Injury
2009, 2012, 2015

American Association of Justice

Fellow, International Academy of Trial Lawyers
2003

Lawyer of the Year – Medical Malpractic Plaintiff
2014

Delaware Today's Top Lawyer Medical Malpractice for Plaintiff and Personal Injury 2020

Delaware Today's Top Lawyer Medical Malpractice for Plaintiff, Personal Injury & Corporate Law 2021